Ahad Exim Pvt. Ltd. (AEPL) is an international trading house specializes in sourcing and export of a diverse range of products and services worldwide. Since our foundation in 2004, we have established a reputation for quality and excellence as one of India's foremost trading organisations.
From bicycle and bicycle parts to engineering and power products; from pharmaceuticals & chemicals, to agricultural products to food products, we have over the years nurtured a fine product and service range that spans various industry verticals and meets the requirements of customers around the globe.
Today, our operations span across the continents of Africa, Asia, South America, Europe and the Middle East. A vendor network of over 300 associates work round the clock to deliver the very best products and services to our customers. With a well-knit global network, we are well positioned to provide the support services required by our global customers while using local resources.
At AEPL, we combine expertise in operations with advanced technologies to deliver cutting-edge products to our customers. Our wide network of associates provides us the platform to deliver at highly competitive prices. We have always aimed to provide the best of products and services to our customers and our success has come through achieving that aim on a sustained basis.
Over the nearly 2 decades of our existence, awards and accolades have come our way - recognizing our efforts and contribution towards the industry and economy. In 2001, we received Certificate of export from SGCCI, is a sign of the quality of our products and the organizational excellence that delivers those products.
In every business we undertake, and in every product and service that we deliver, we aim to provide the very best for our customers and consumers worldwide.
Bahadur S. Padania

Chairman & Managing Director
Mr.Bahadur Padanaia,Founder and Prominent Businessman of Company ,based in Surat-Gujarat(INDIA).He is the Current Chairman & Managing Director of Ahad Exim Pvt Ltd. He Visited 21 Countries all around the World.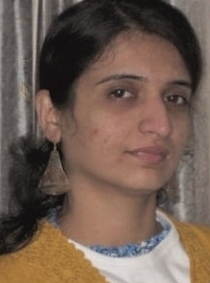 Shefali B. Padania

Director
Mrs.Shefali Padania , a Proiminent Businesswomen of Ahad Exim Pvt.Ltd.She is very Active Director of the Company .She looking After Domestic & International Trading.